Our Goal
To promote awareness of the active presence of God in everyday life — across the centuries and around the globe.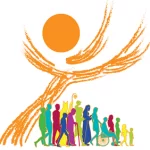 Thank you for sharing your thoughts about the Church and it's future with Pope Francis. The reports from the local and regional meetings is being summarized for presentation later this year.

Recent Posts
Help Support Theologika
Theologika.net is a participant in the Amazon Services LLC Associates Program, an affiliate advertising program designed to provide a means for sites to earn advertising fees by advertising and linking to Amazon.com.
Your purchases of resources through our links to Amazon products help support this ministry. Thank you.