Pope Franscis Wants to Hear From You!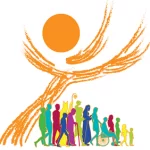 Please share your experiences and dreams with Pope Francis. If no one has contacted you to invite you to participate in the Synod, Theologika and Resurrection Catholic Community. will be happy to send your thoughts to Pope Francis.
"God regards not the greatness of the work, but the love with which it is performed."
Brother Lawrence of the Resurrection
Carmelite Lay Brother
(1611-1691)
Recent Posts
Help Support Theologika
Theologika.net is a participant in the Amazon Services LLC Associates Program, an affiliate advertising program designed to provide a means for sites to earn advertising fees by advertising and linking to Amazon.com.
Your purchases of resources through our links to Amazon products help support this ministry. Thank you.